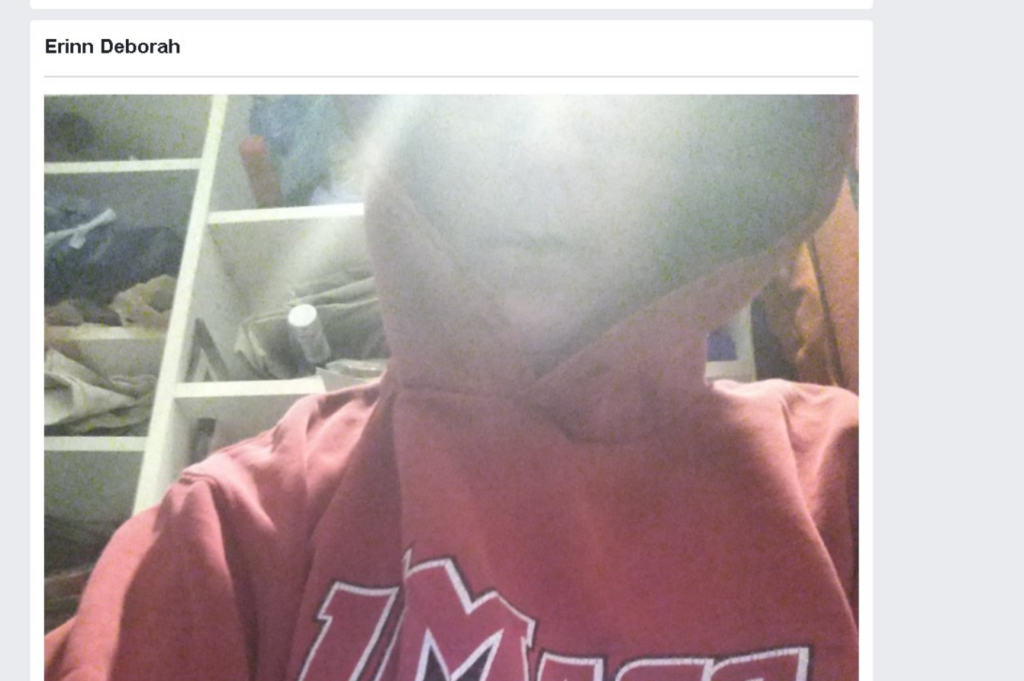 There may be no other true crime case that has a more toxic following than the disappearance of Maura Murray. For years, anonymous trolls have attacked journalists and others who have delved into this case. What we've learned in the past few months is that these trolls were working directly with the Murray family as advocates for years, representing them at conventions and online.
A better term for this small group would be true crime terrorists. They have done things that are truly terrifying, such as intimidating one of Bill Rausch's victims. Creating fake tips in Maura's case. And showing up at my family's vacation rental in the Outer Banks.
The group represented in these recently released conversations includes Erinn Larkin, Scott Wahl, Troy (former administrator of the Murray family Facebook page), and Fulk (the troll who had a change of heart and confessed to these misdeeds earlier this year).
How They Stalked People on Social Media
This group seems to take great pleasure in identifying people on Twitter who speak out against what they are doing. One such unlucky target goes by the name Mulward. Check out how they take an image from his Twitter header and use it to track down the guy's work and then find his real name. Scott even talks about going to his house.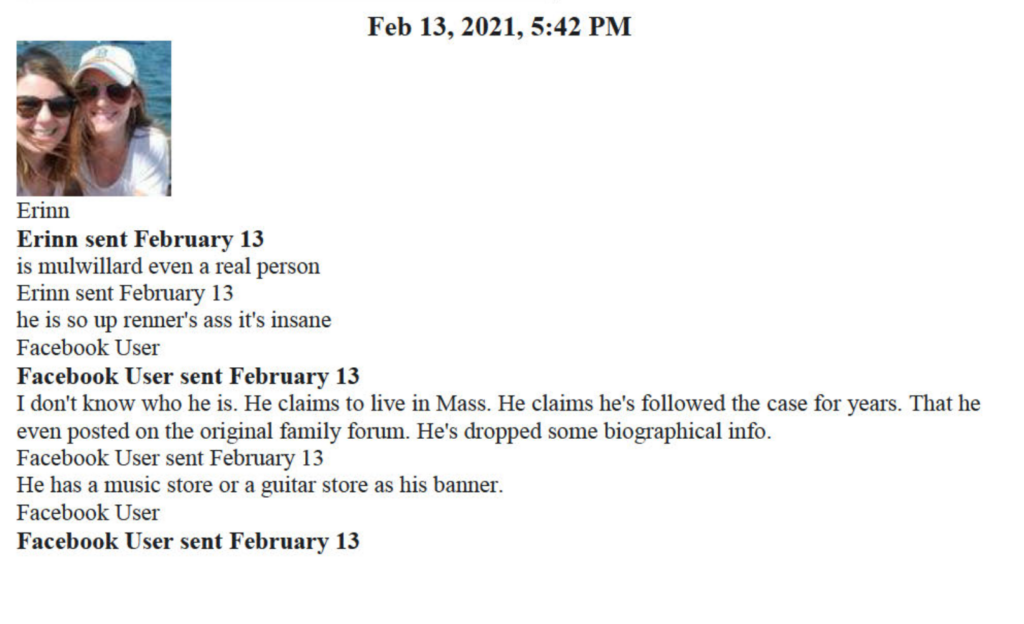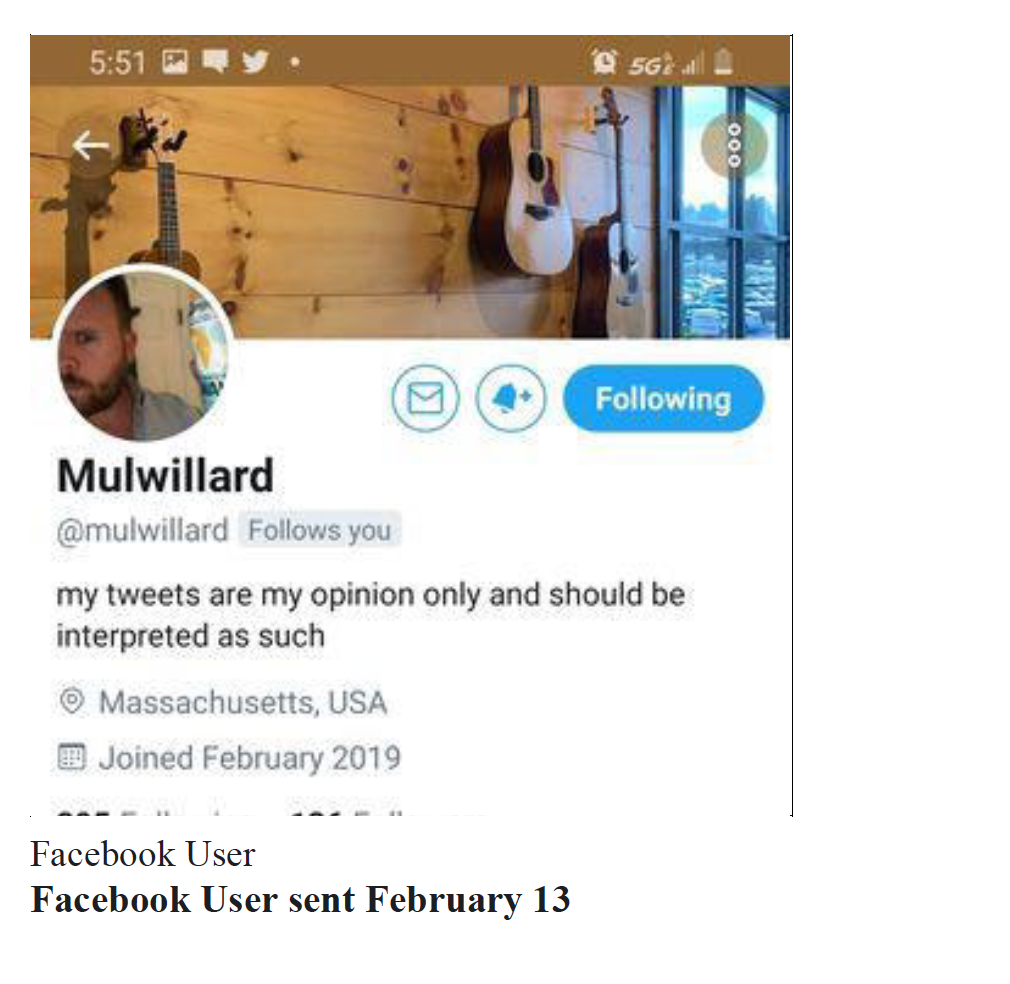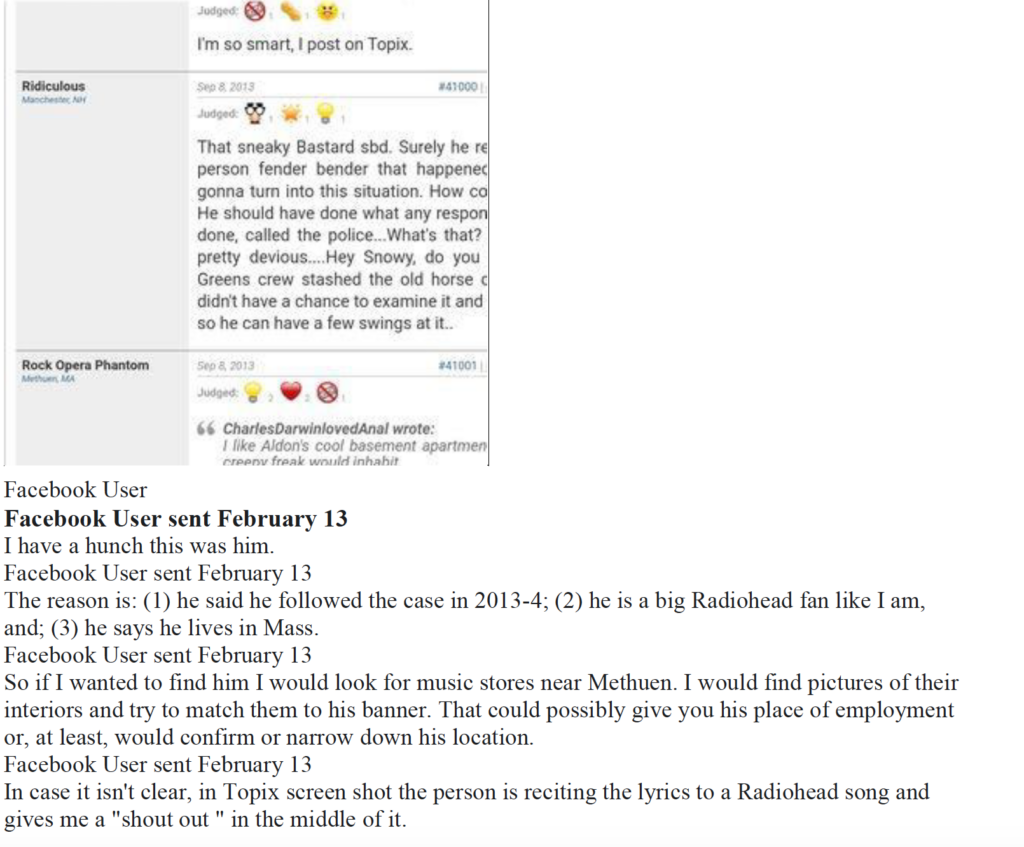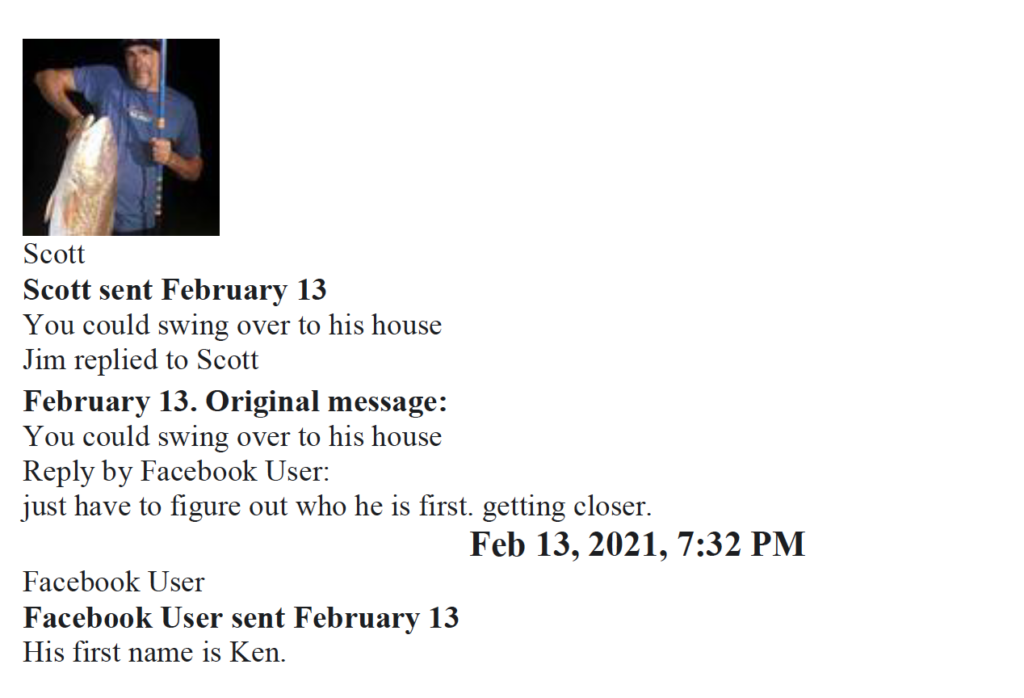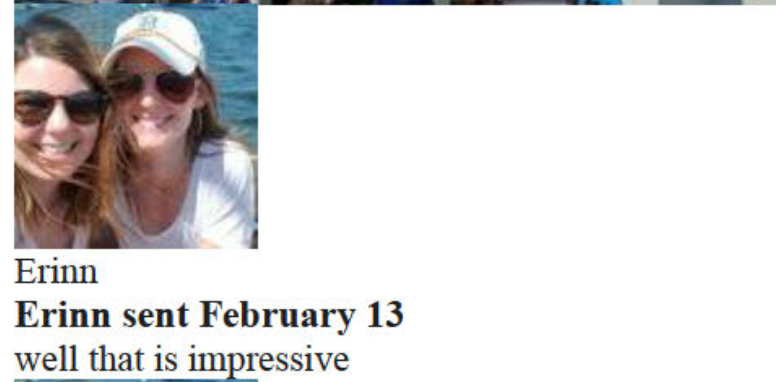 How They Stalked Neighbor at Accident Site
Here's a creepy discussion where they go after a young woman who they believed helped take down the tree at Maura's accident site, tracking her through Facebook.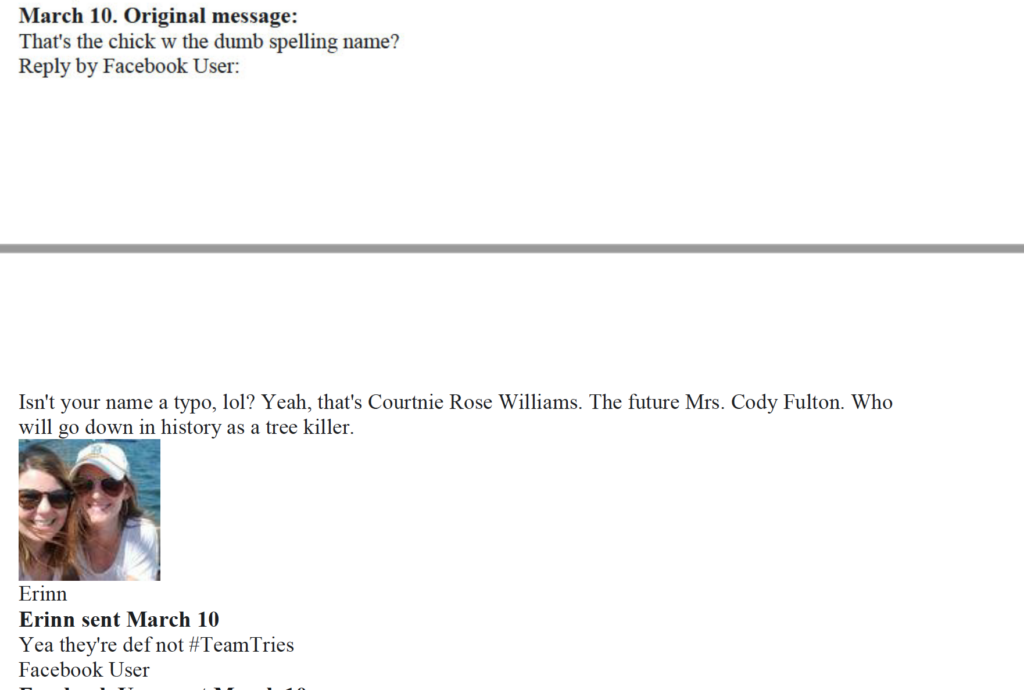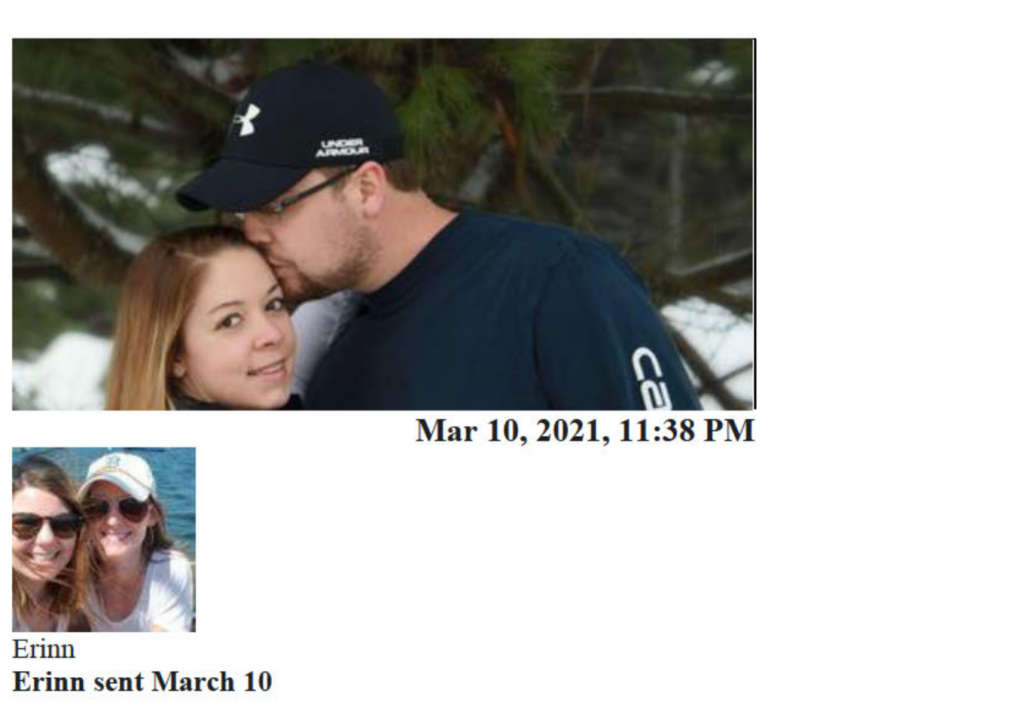 How They Use Fake Accounts to Monitor Enemies
Here's the gang discussing using fake Twitter accounts to get around being blocked by the people they stalk.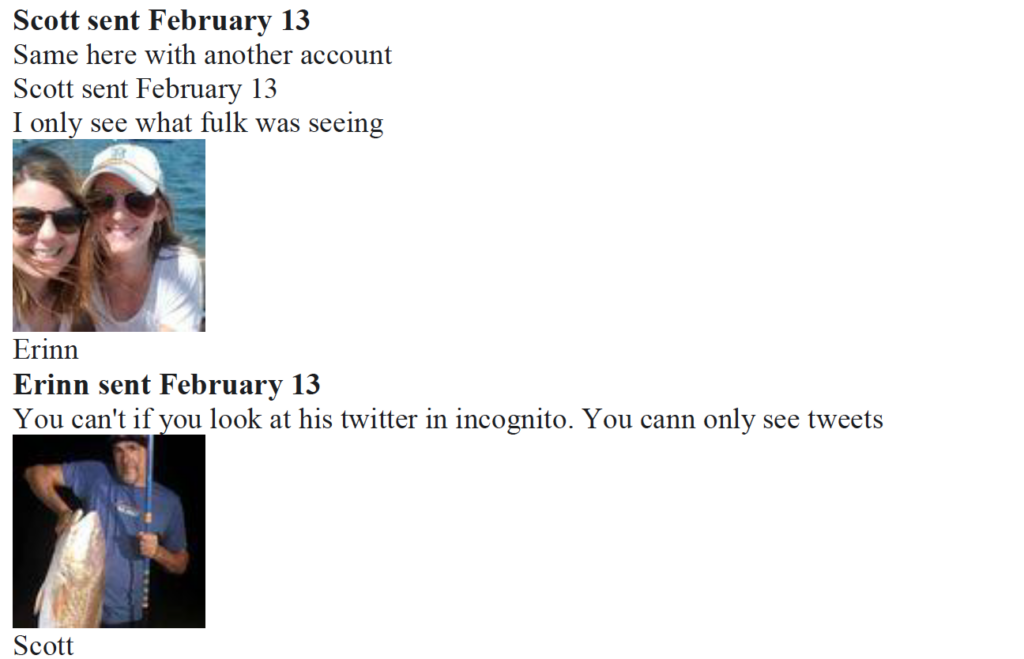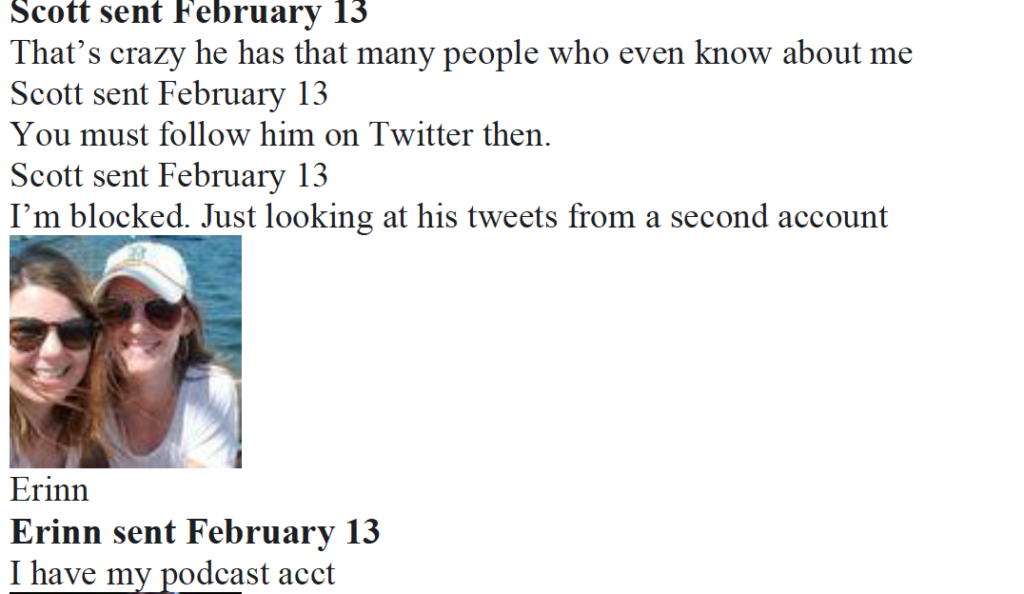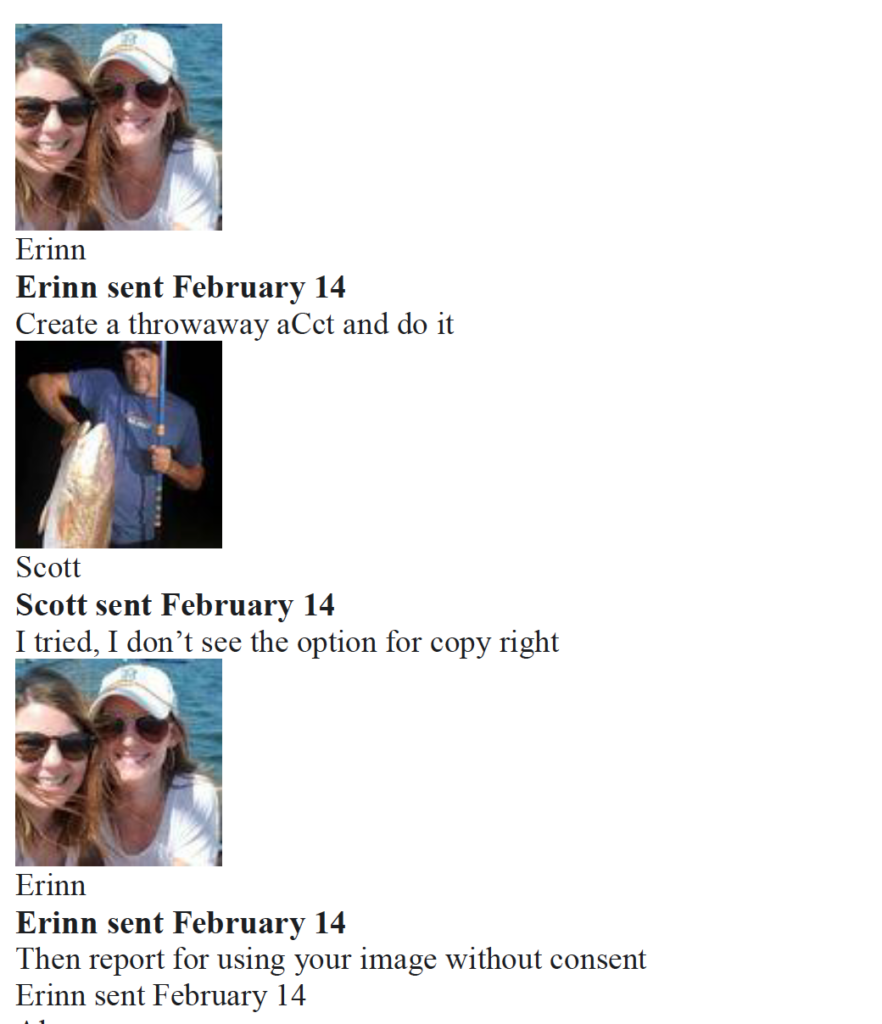 How They Created the Fake Hoax
Earlier this year, Fulk came forward and explained how he and Erinn Larkin created a hoax tip in the Maura Murray case that was designed to attack my credibility as a journalist. Read the full article here. Since Fulk came forward, Erinn Larkin has tried to claim that it was Fulk and not her who created the hoax. But these screenshots reveal the truth, that Erinn was not only complicit but an active participant. Most alarming is how Erinn suggests Fulk use a real person to give his hoax more credibility – she gives him the name of a man who went to UMass that she was also stalking for some reason, admitting to calling admissions and posing as an employer in order to get info about the man.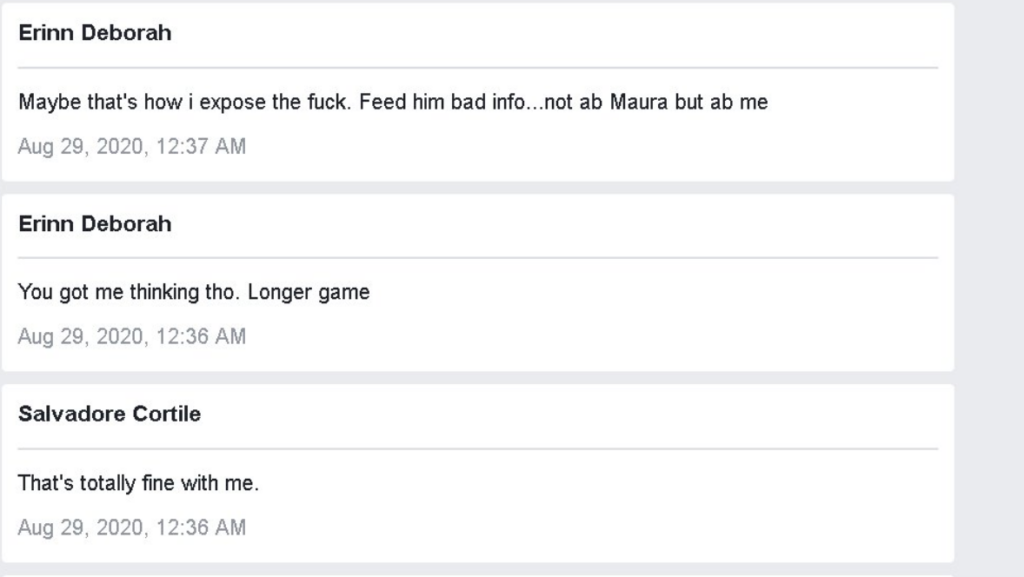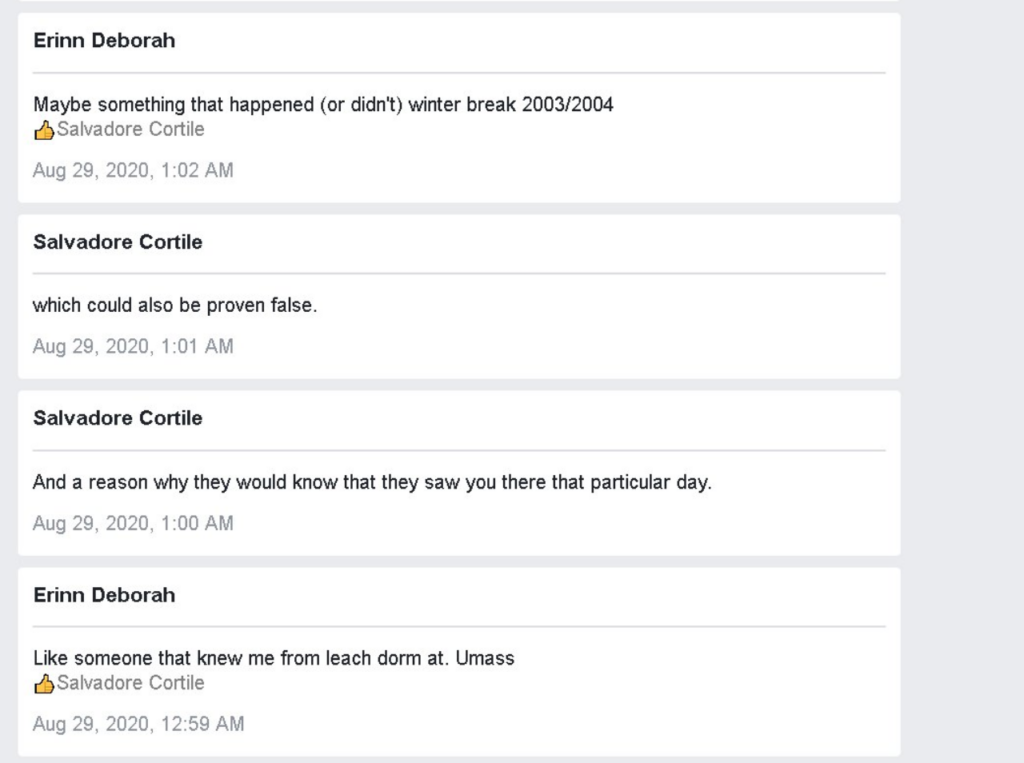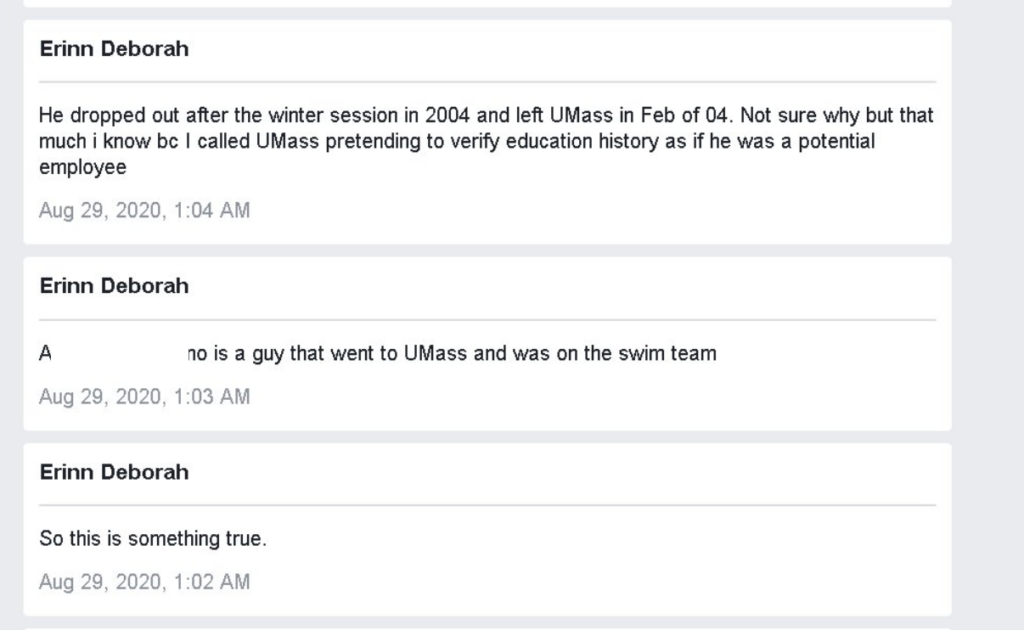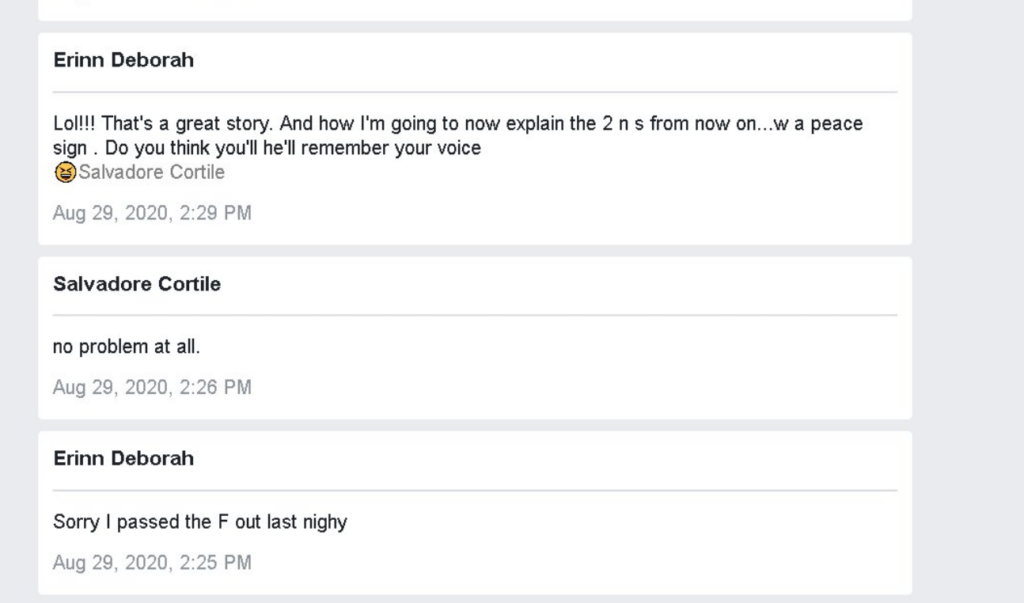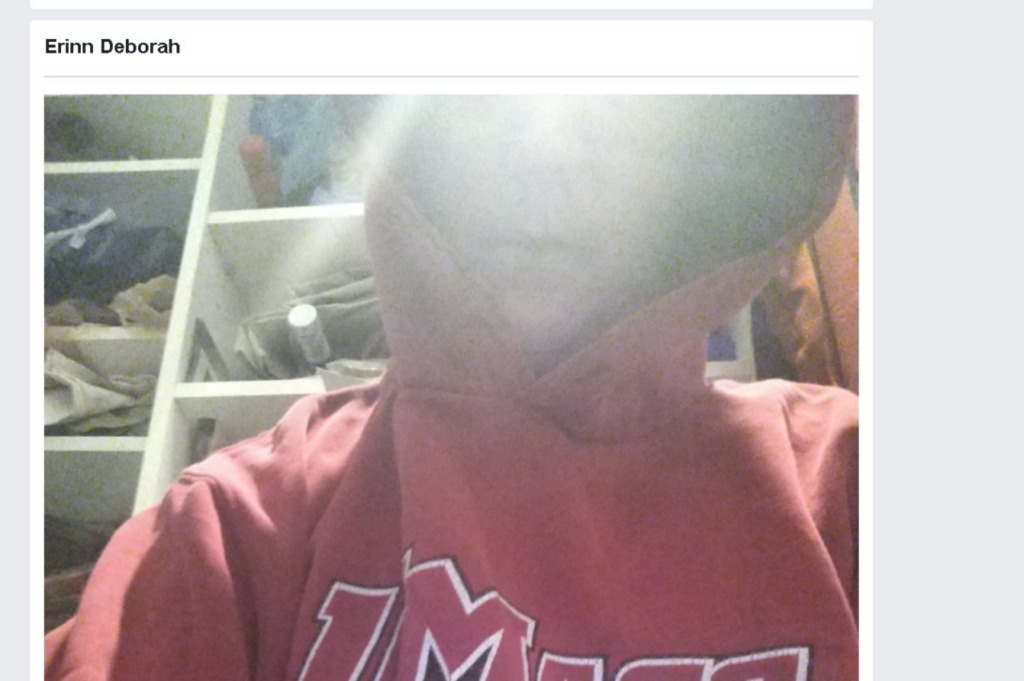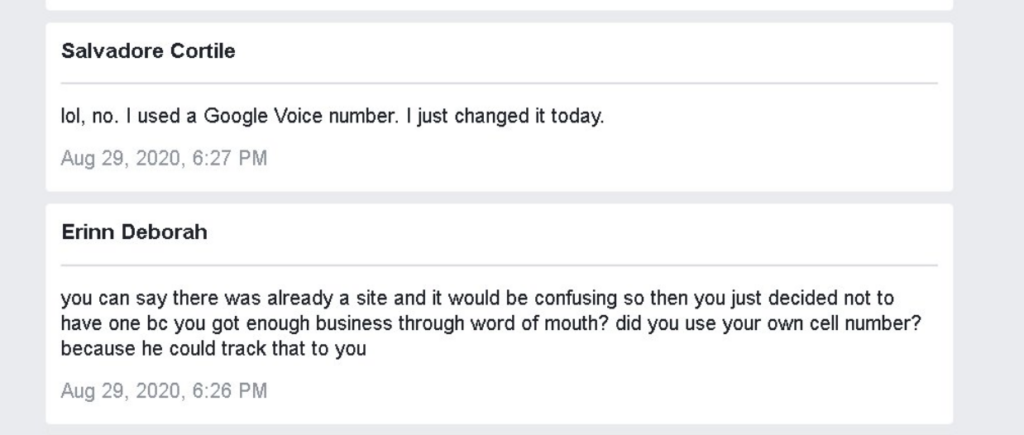 How They Planned to Come After Me
Here's a few screenshots that show this team discussing how to find my house. One of them says, "We need to neutralize that asshole."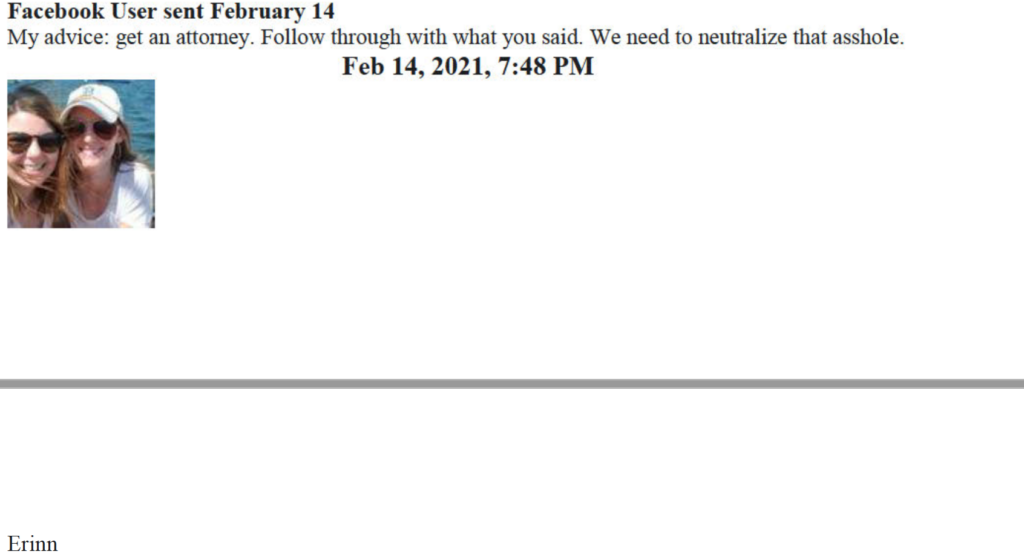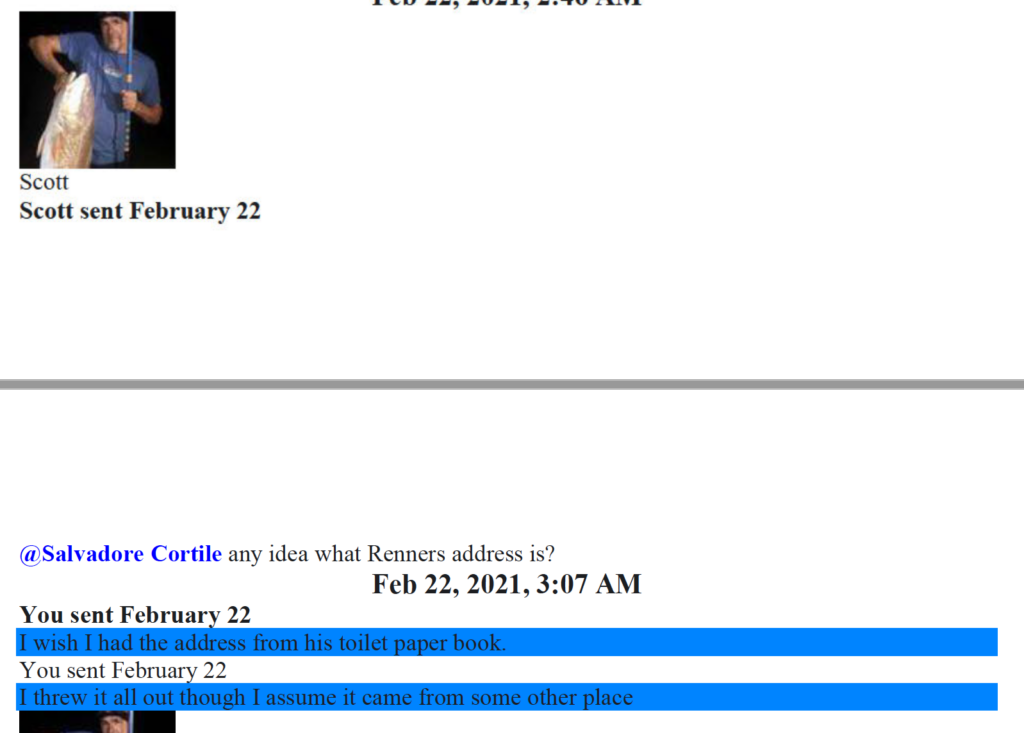 How They Direct The Murray Family
Here's an odd conversation from Scott Wahl, in which he talks about influencing Julie Murray to accept one of the trolls back into the fold.

How They Worked Together on Fake Facebook Pages
Troy has taken responsibility for moderating a fake Facebook page used to defame and harass journalists, including me. It was called the Maura Murray Free Press Page. Here's conversations that link Scott Wahl to it as well.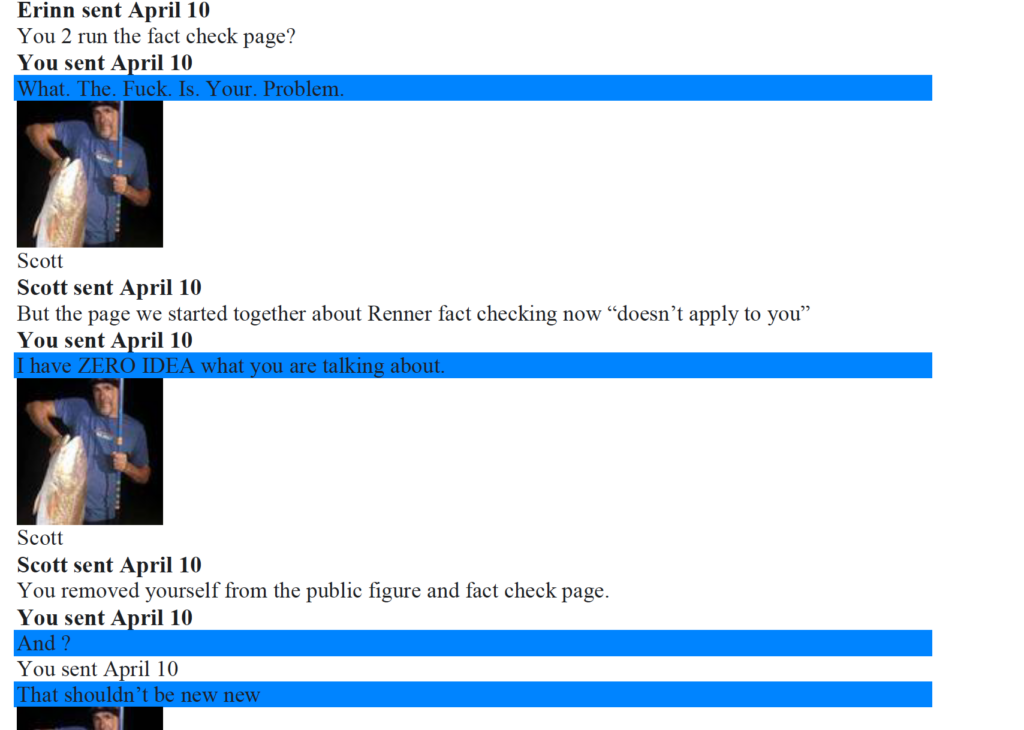 How They Attack Podcasts
Podcasters like Dr. Jules from Riddle Me That! And Brett from the Prosecutors, have also been the focus of their hate.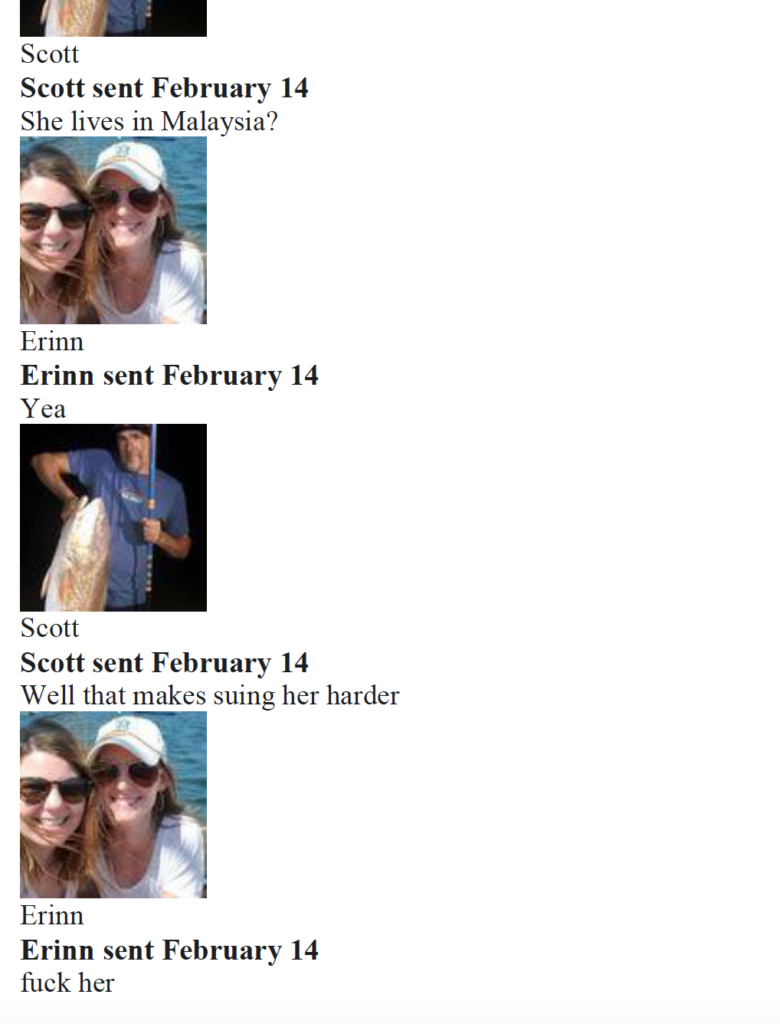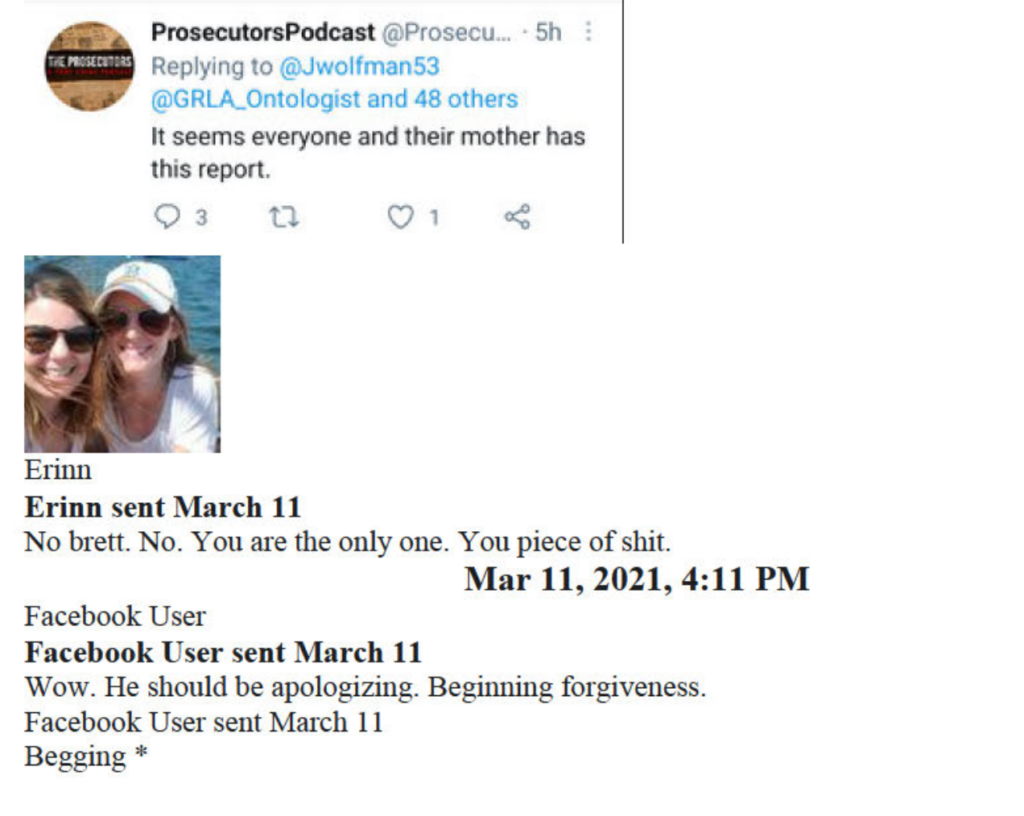 One last word. Even after all of this, the Murray family still has not banned Erinn or Scott from their online media and, by all accounts, continues to work with them to this day.