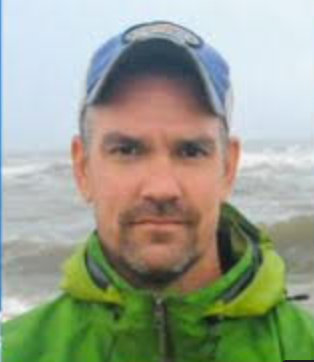 Last week, someone climbed the steps of my family's rental house in the Outer Banks and left a threatening message addressed to me, as well as a brick and the bottom of a camera rig about ten feet from where my daughter was sleeping. The only person I could think of who would do this was Scott Wahl, advocate for the Murray family, target of an FBI child porn raid, and administrator of a Facebook page devoted to the case with 20,000 followers. I quickly learned that Wahl often stays in the Outer Banks. He recently bought a boat here and his friend, Dan, who he visits, lives around the corner.
Following a hunch, I spoke to the manager at the bait shop near the rental. The manager knew Wahl and said he'd just seen him in there that morning, around the time the message and brick were left. I filed for a temporary restraining order on Friday. While I was in the courthouse, Wahl called the witness and attempted to get him to change his story. The manager later scrolled through his phone log and showed me Wahl's incoming call. See below.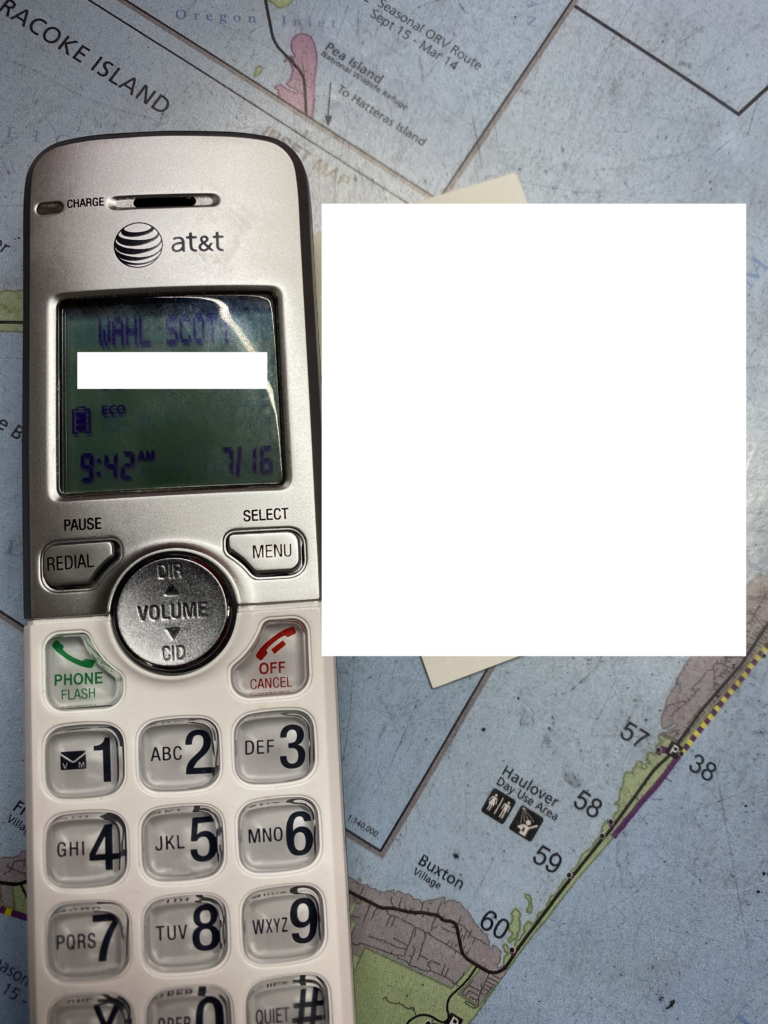 Today, there was a hearing for a permanent protection order, and Wahl failed to show up, even though he knew of the hearing. It has been continued.
Here is the sheriff's report.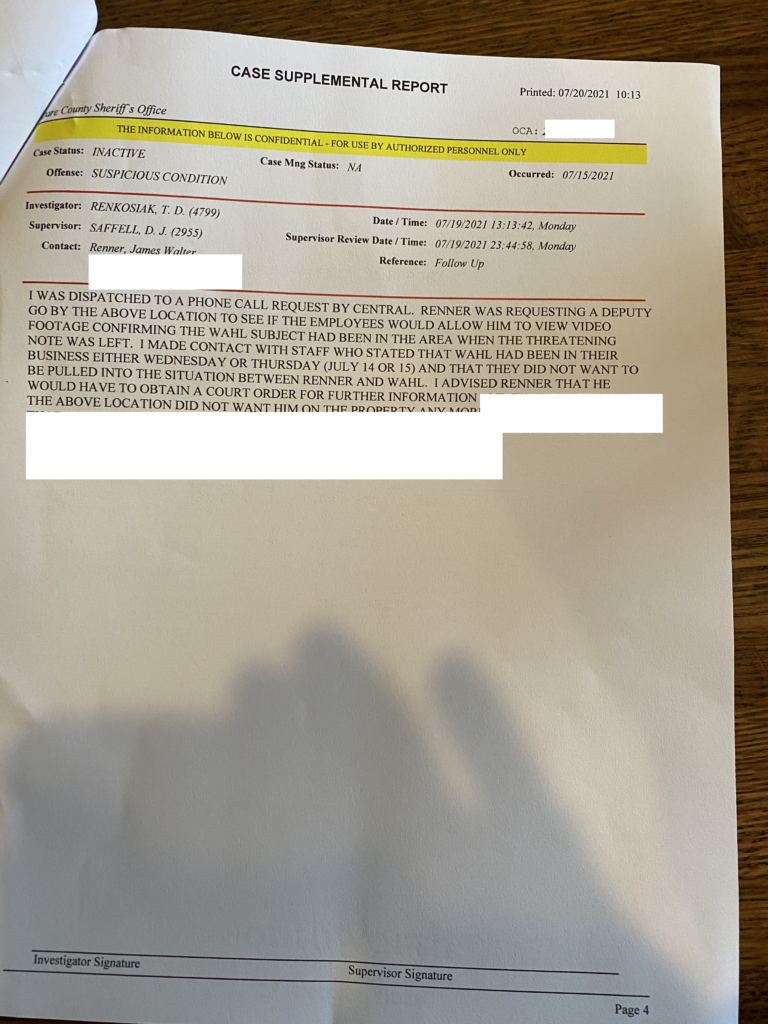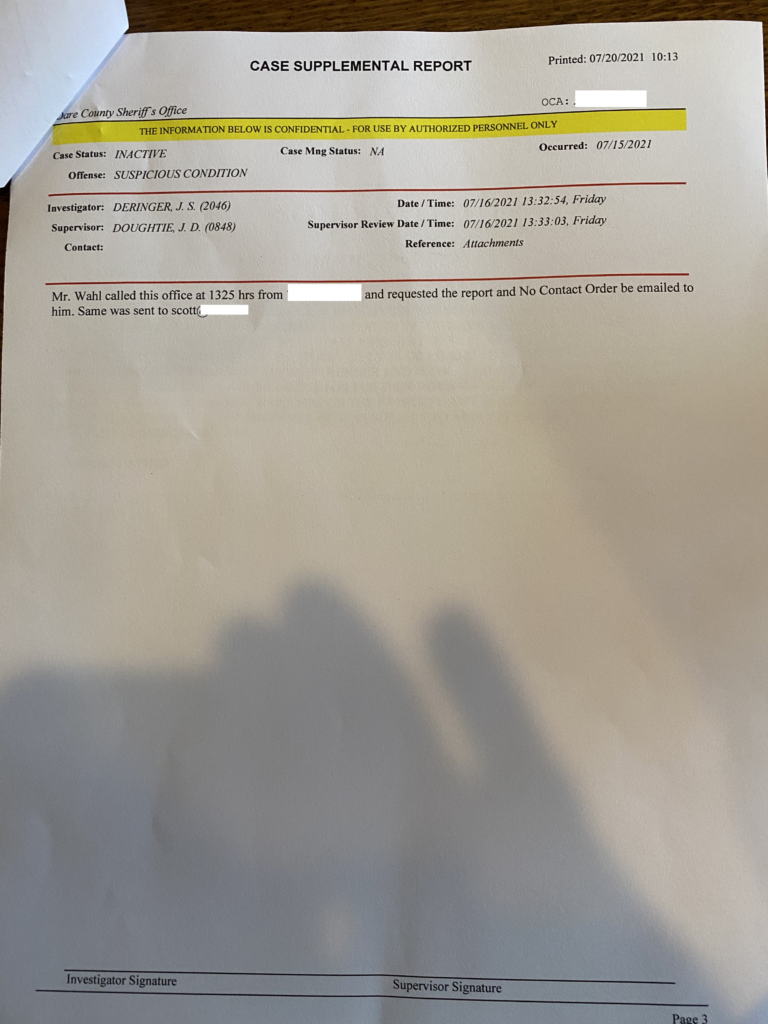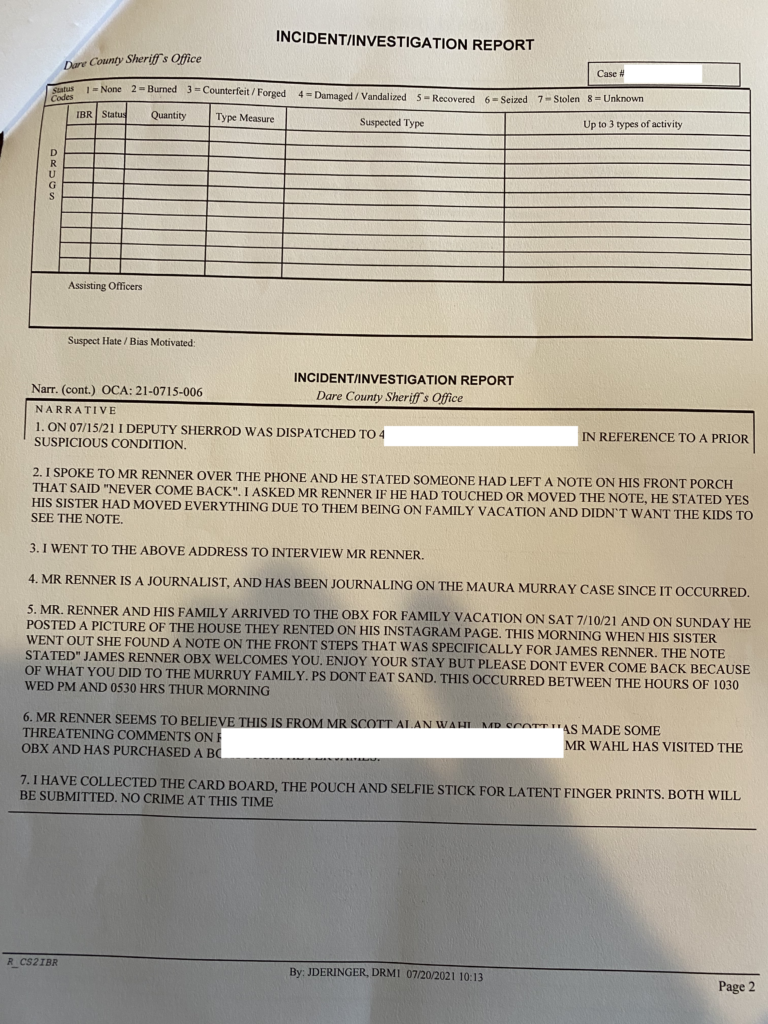 Read through a summary of Wahl's stalking behavior toward me and my family, at this link.